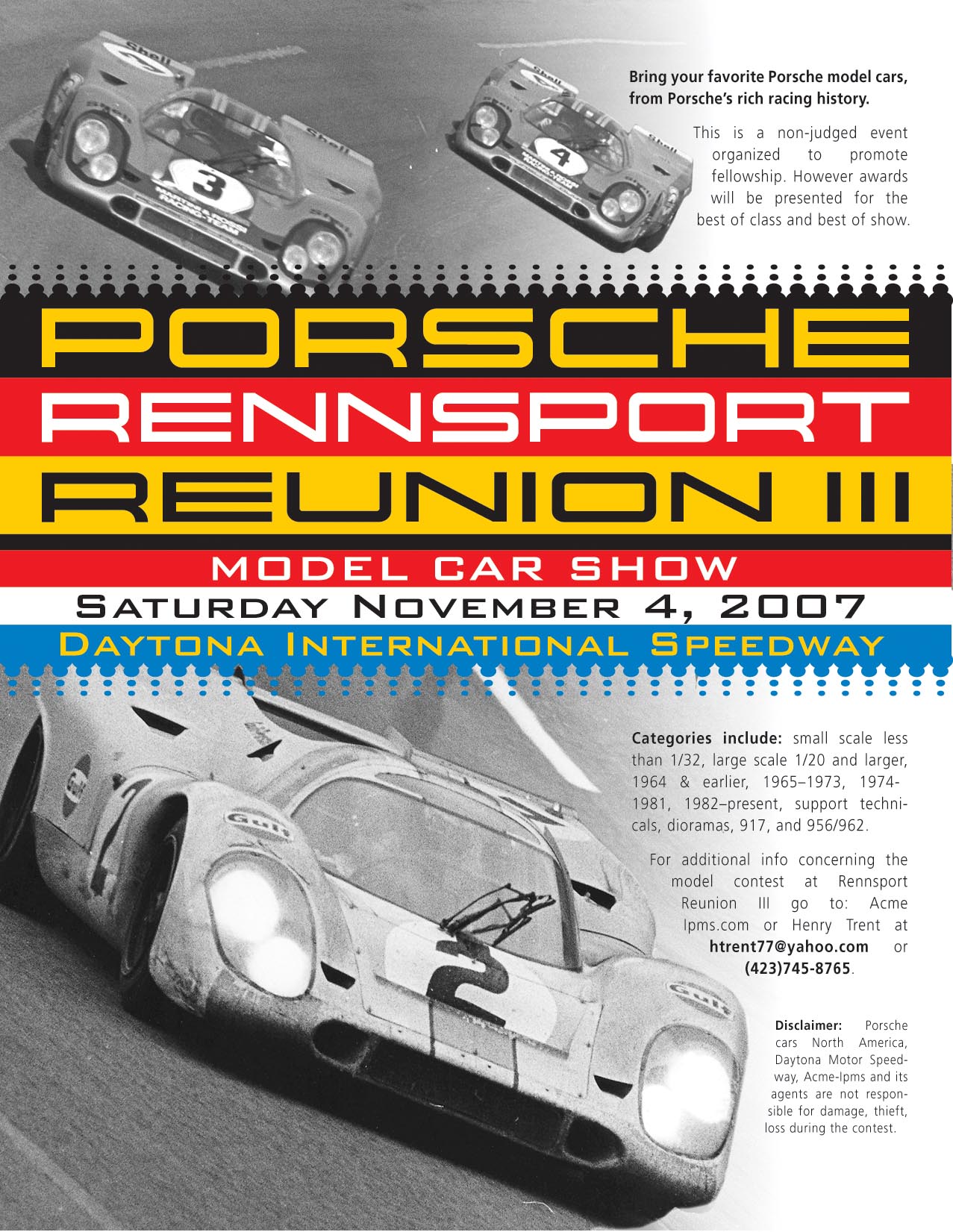 Rennsport III Announcement 
Thanks to the great work of Henry Trent, this year's Rennsport III will include a model car show. Following are the details.
ACME is supporting Porsche Cars North America's model contest to be held as part of Rennsport Reunion III on Saturday, November 3, 2007 at Daytona International Speedway.
The contest will be an NNL style event (visitors pick their favorite in each of 10 categories plus "Best of Show")
The hours of the model show/contest are from 9:00 AM to 2:00PM EDT. Registration begins at 9:00 AM and closes at 12:00 Noon. Voting continues until 2:00 PM with the awards presentation shortly thereafter.
Categories for the show include:
1. Porsche 917's       
2. Porsche 956/962's       
3. Pre-1964 race vehicles       
4. 1965-1975 race vehicles   
5. 1976-1981 race vehicles        
6. 1982-Present race vehicles       
7. Small Scale ( 1/28th & smaller)
8. Large Scale (1/20th & larger)   
9. Porsche racing support vehicles   
10. Racing related dioramas
Porsche Rennsport III will take place at Daytona International Speedway Nov. 2-4, 2007. For more details see the Rennsport website at Rennsport2007.com