Greetings to the new GPMA Web Based Blog. I think it's a great format for communication and want to get stuck into some building and model blogging.
This will be my rendition of the Revell Corvette C6R LM 2005 Class Winner.
Here is my work so far. I have separated everything and cleaned everything. The body is primed and now ready for painting. I have also painted the interior and undertray Humbrol 85 Coal Black. I will pick out some detail in the coming few weeks.
Air intake Plenum. Consists of 4 cf decals. I used a lot of Micro Sol and a hairdryer. They laid down really well and behaved themselves.
Instrument Panel Decal.
I am thinking of grinding off the seatbelts and installing fabric belts with PE hardware.
9/11/07
I have dilligently primed the model with Automotive Primer and prepped the body. I sprayed it white to give the Velocity Yellow a nice base. I actually used Absinth Yellow for the Power Plus range here in Australia. It seems pretty similar, but does require several solid coats to build up the depth. This is partway through the painting process.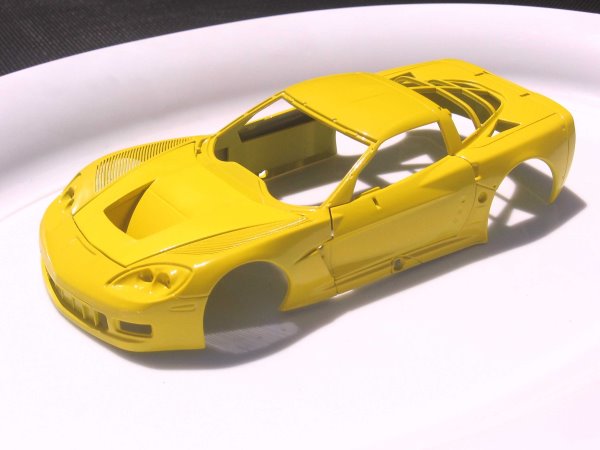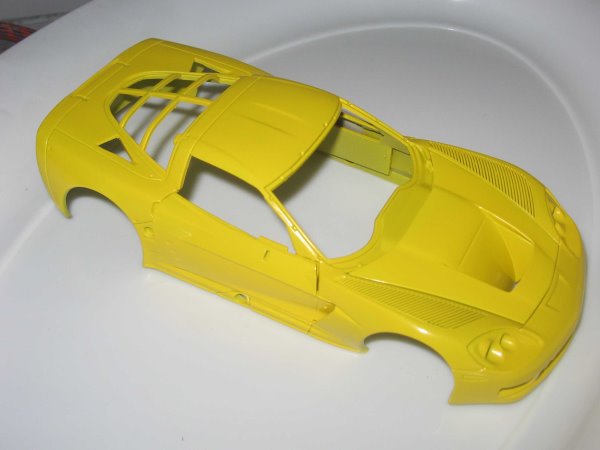 I have put on another two wet heavy coats since last night. Any opinions on the paint?
Letting it cure over night, will give it a buff and polish tomorrow and can begin decalling.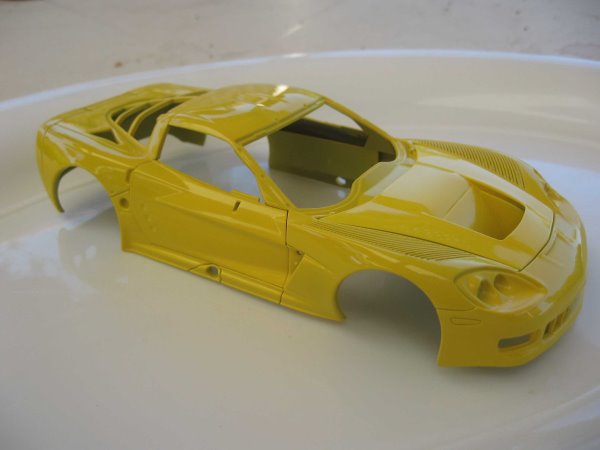 At lunch time I rubbed back the body and polished it to a nice sheen. Glossy enough to do decalling tonight. Here is the result.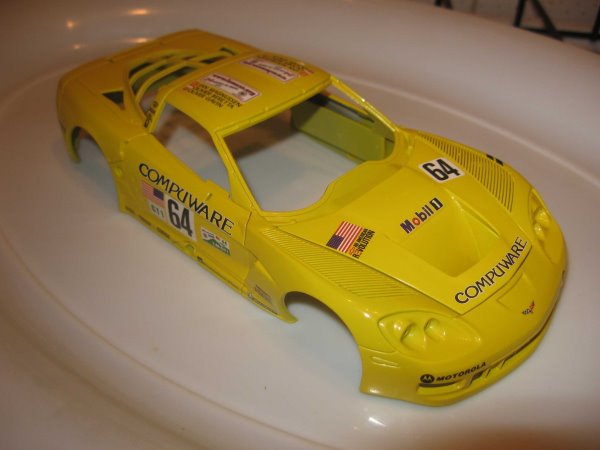 These Cartograpgh decals are great. Nice and thin. Didn't need any Micro Sol or a hairdryer.