Monthly Archives:
March 2008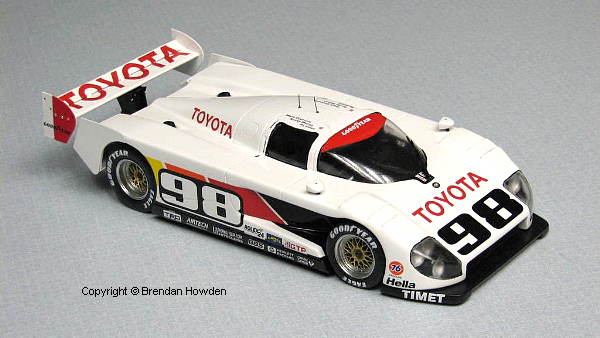 M & S Hobbies announces the release of a new 1/24 scale kit of the 1993 Toyota Eagle MK III.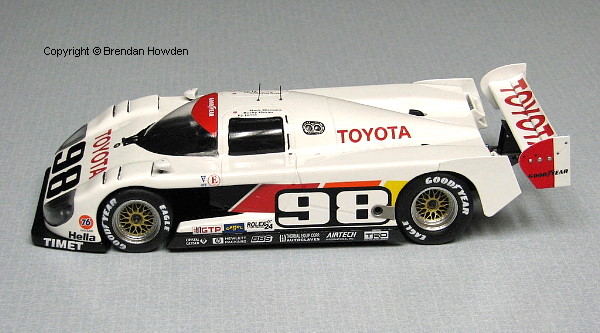 This resin and multimedia kit was designed and developed by M&S Hobbies with the full cooperation and support of Dan Gurney's All American Racers and Toyota of North America.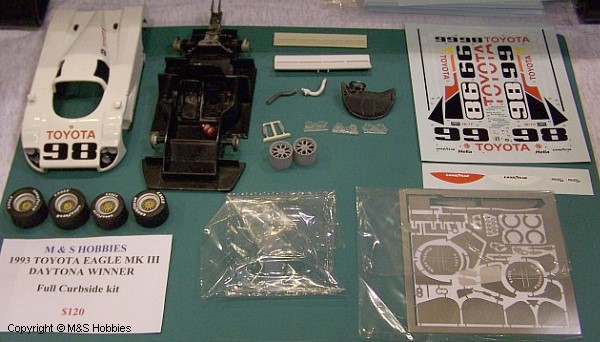 This is the only 1/24 scale kit available of the 1993 Daytona winning car. The kit includes high-quality resin, metal, photoetch, and clear parts. Included are decals for both the 98 or 99 car and complete instructions.
Order yours now – we are sure the first production run will sell out fast.
Visit the M&S Hobbies Website to order.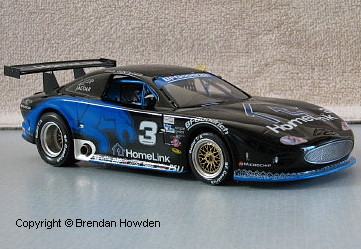 BHP Enterprises 2001 Jaguar Trans-Am
Trans-kit  for Revell Trans-Am Camaro
 
Paint:  Tamiya; Floquil; Cobra Colors
Body:  TS-44 Brilliant Blue, Cobra Colors Black, Floquil Crystal Coat
Build Time:  2 Weeks on and off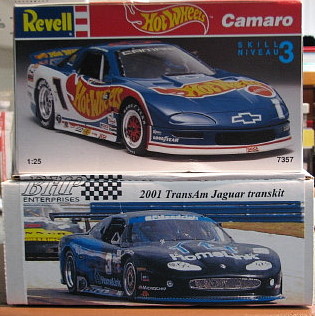 The BHP kit is a transkit, which includes resin, photoetch, vacformed windows, clear resin tail lights, template for rear wing uprights, and decals.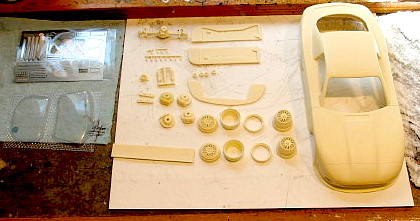 The kit is pretty straightforward.  The kit directions are much better than the Mustang's kit, but could still use some improvement.  An email address is included for any needed assistance, which is appreciated.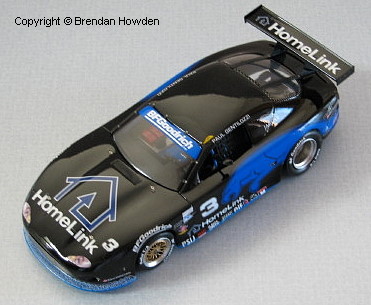 The resin body had minimal flashing so it was very easy to clean. Some modification is needed on the body to fit the back wing.  Part fits were excellent.  The rims, which are nicely casted, are the same as the Mustang.  Decals are well done, but quite thin. 
I ended up tearing the jaguar on the side, so I was glad there was an extra set in the kit.  Setting solution should be used sparingly. The photoetch is well done, but there is a mistake on the wing uprights.  This error is noted in the directions.  There is a template to fix the angle.  The hood pins seemed to be too large, so I ended up using after market pins that I had on hand.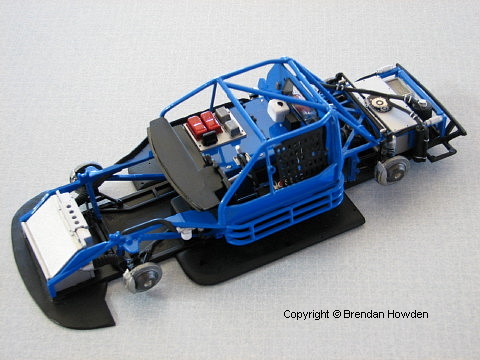 I had a hard time finding reference photos on this car.  I could find every other Jaguar except this one.  I contacted BHP Enterprises.  They sent me to some sites which had some better pictures of the car.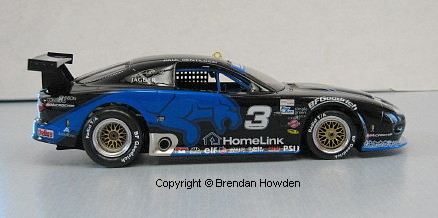 For this being only the second kit for BHP Enterprises, the quality is on the level of some of the larger manufacturers.  I definitely recommend this kit.  It is nice to see a company doing cars of this era.  I hope they will do other versions of this car.  I'm looking forward to seeing what other kits they plan to do in the future.