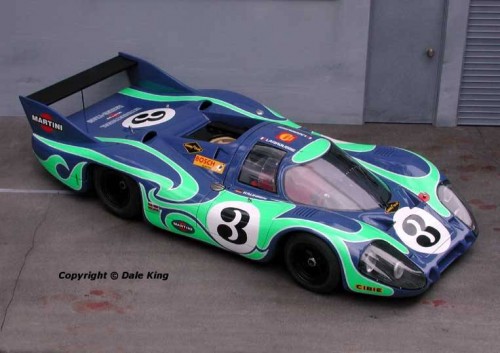 1/12 Porsche 917 Langheck
Martini "Hippy" Car, Le Mans 1970
by Dale King
This is the 1/12 scale Porsche 917 LH hippie car. It's based on the ABC resin kit, although with many modifications. Some extensive work was done on the body to get the main pieces to fit properly.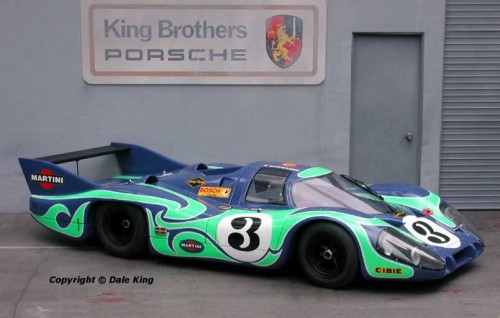 One of the most obvious changes is the Dayglo green swirls with the white outline. The kit decals were not only the wrong color (forest green), but they were apparently made for a 1973 Volvo! For the new green portions, I hand cut the shapes from Microscale decal sheets.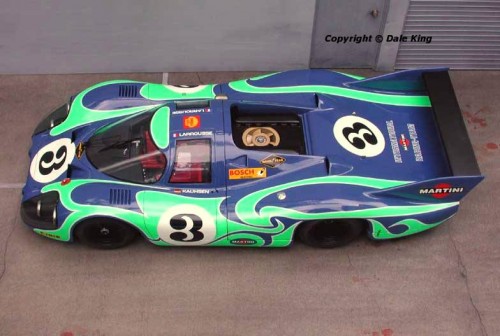 The white outline was created in Adobe Illustrator in sections and printed up on an Alps printer. The paint is "burple" by MCW Automotive lacquer with a clear coat over the paint and decals. The interior was modified and heavily detailed.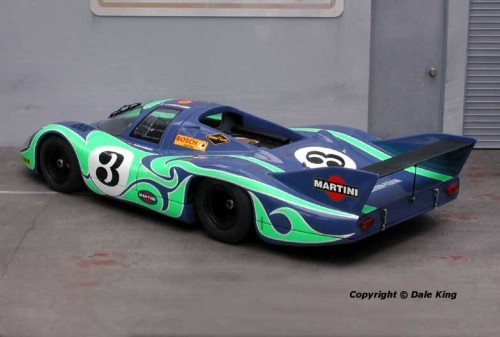 The model has new head & tail lights, rims, center lock wheel nuts, rear body latches, oil cap, rear wing & support device, front fender louvers, windshield wiper, window glass, right side marker light plus many other scratch built pieces and parts. I had built a completely new frame in brass (rear of the main bulkhead), but the engine and engine bay pieces were so poor I decided to make it a curbside.