NNL Southern Nationals
Nov. 12, 2011
Smyrna, GA (Atlanta Metropolitan Area), USA
This year the group visiting from the West Coast included myself, Mike Alvarez, and Derek Collins. The show was great, but lunch with the President, Mr. Henry Trent, was a highlight for all of us.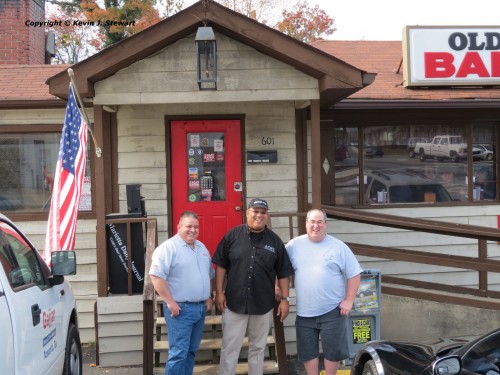 Mike Alvarez, Kevin J. Stewart, and Derek Collins prepare to taste some of the best barbeque available anywhere.
no images were found