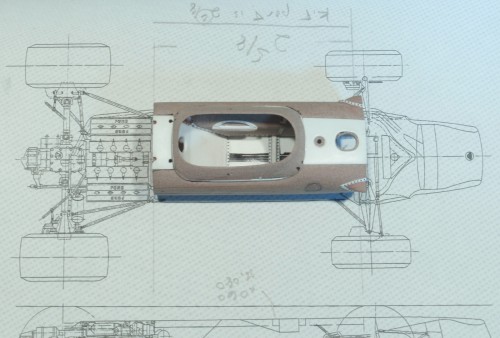 Scratchbuilt 1/24 Lotus 49 and Maserati 8CM
by Andrew Sapiro
Here are recent projects by our friend Andy Sapiro. The first is a scratchbuilt Lotus 49 in 1/24 scale. Made using Renshape and sheet styrene, this is a major project.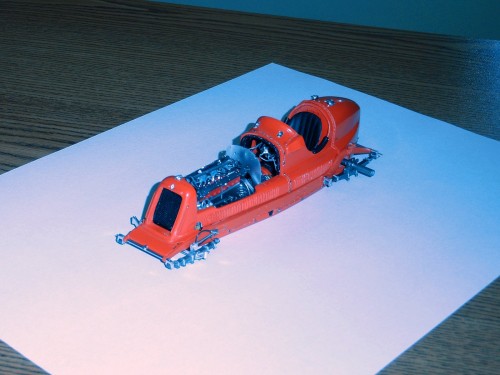 This Maserati 8CM is another Sapiro project. To see more of this and other impressive work from Andy, see his Gallery.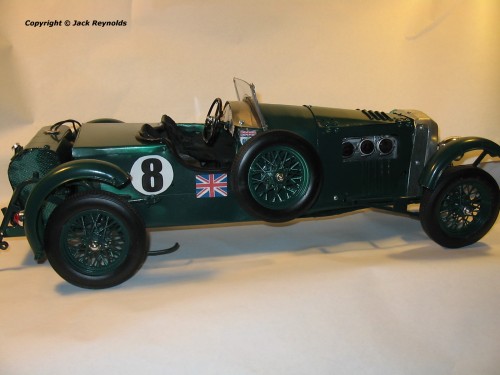 1/8 Scale Scratchbuilt Bentley
by Jack Renyolds
Here is my recently completed 1/8 scale scratchbuilt Bentley. The reason I began this large scale work was because of the availability of parts. Unlike a kit, these require some imagination and searching for pieces that resemble the real part. The search puts a new meaning on shopping.
I have a web site that shows some of my scratch work as well as a few 1/18 die cast models that have been modified. The 1958 Ferrari 246 Dino model (#26)  was given a full page in the recent book on Mike Hawthorne titled "Golden Boy." Some of my cars are fairly accurate, and some are my version of  racers in certain eras.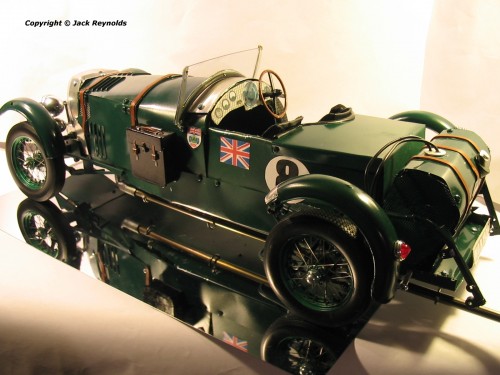 Please take a look at jackreynoldsmodels.com, and if you would like to discuss my methods (wire wheels, louvers, etc. write me at prova_jr@yahoo.com.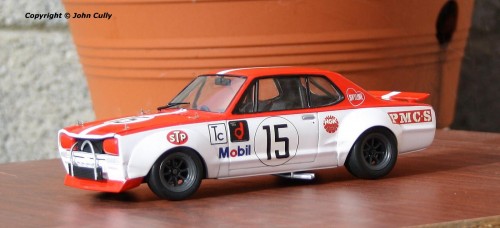 1/24 Nissan Skyline
by John Cully
This model is based on a Tamiya Skyline 2000 GT-R with parts from a Fujimi 'Rubber Soul' kit. And no, I don't understand the 'Rubber Soul' reference either. It does represent an actual car, driven in the second half of 1972 by Motoharu Kurosawa. It can be seen in race footage on YouTube.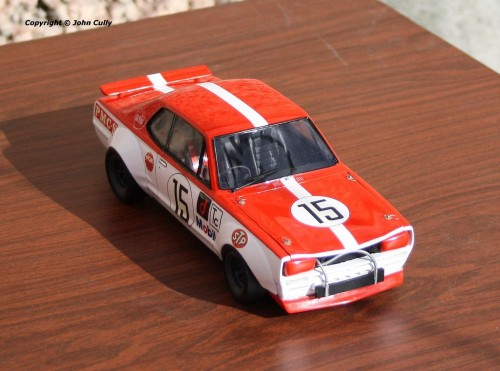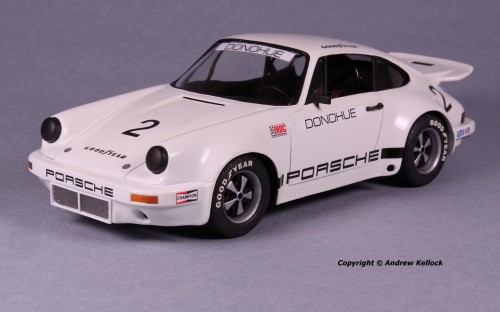 1/25 Porsche 911 IROC
by Andy Kellock
I really liked the IROC's at Rennsport, so I was inspired to build one. I used the Revell 911 kit, my own cast wheels, and Speedline decals to create this version of Mark Donohue's car.