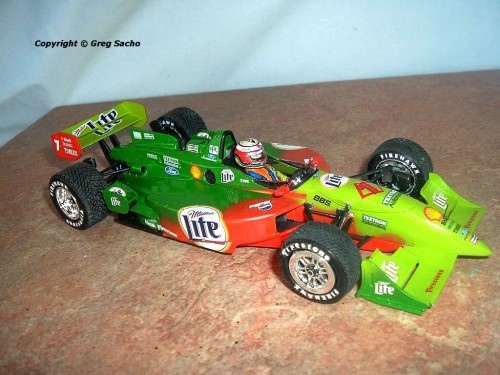 This month we feature several unique models by Greg Sacho. Greg has been building models for many years, and he uses his projects to explore interesting styles and color schemes for otherwise familiar subjects. I like his work, and I appreciate his sharing these photos with us. Following are a few words from Greg about his models. Enjoy!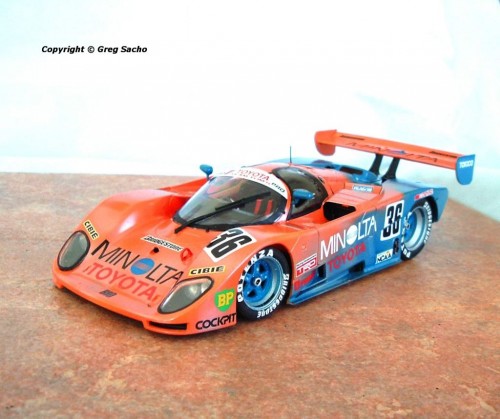 My approach to modeling is fairly relaxed, without a lot of super-detailing. My aim is to produce models with  conceptual paint schemes that may have appeared on grids around the racing world.
I recently built a vacu-form machine, enabling me to form bodies of prototypes that are not available as kits.
This McLaren M8F was based on the 1/20 scale vintage MPC M8D kit. It features a vacu-formed body, roll bar, suspension arms, and wing braces made from aluminum welding rod, and driver figure made from sculpy putty. The kit tub was used, but the wheelbase was lengthened.