We were fortunate to have Henry Trent bring his latest models to NNL West 2009. He showed two impressive Group 5 Capris, his Champion Audi R10 concept car, and his first GT40. Here are some of Henry's models as seen at NNL West.
Henry also gave a presentation on kit-bashing sports cars. NNL West has always been a hot rod show, and hot rods are often kit-bashed. So there was a lot of interest in Henry's sports car kit-bashing and scratch-building techniques.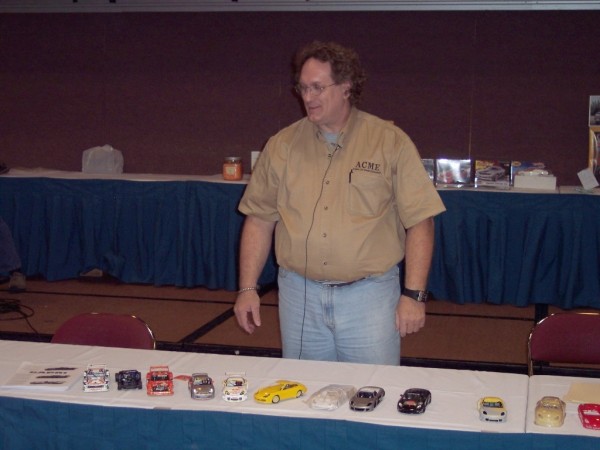 Henry Trent is President of the Atlanta Model Car Enthusiasts club. ACME runs the Southern NNL, which is a major event on the model car show calendar. Many sports and racing cars are on display each year. This year's show is on November 14. Check the ACME-IPMS Website for more details. Also see the ACME Fotki Site for club images.