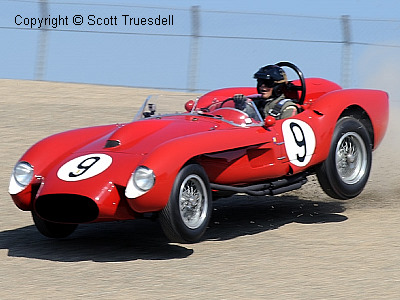 Monterey Historics 2009 
Photo Gallery
by Scott Truesdell
I recently had lunch with Scott Truesdell and Dale King, and we got to talking about the Monterey Historics. Scott passed along the link to his website, which has some great photos of vintage racers and factory treasures from Laguna Seca.
When I looked through this collection, the photo above caught my eye and gave me a smile. Fortunately, the driver was not injured, but the priceless TestaRossa was. Any suggestions for a caption? Submit yours as a Reply/Comment to this post, below.