Wayne Moyer's Models
Here are some of the great models that Wayne E. Moyer turns out. You can also see Wayne's work in model magazines like Car Modeler, where he provides great instruction and shares many helpful hints for building better models.
Models and Photos by Wayne E. Moyer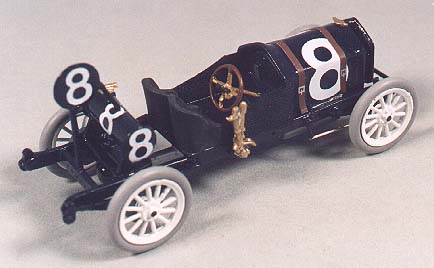 M.A. Scale Models 1912 National Indy Winner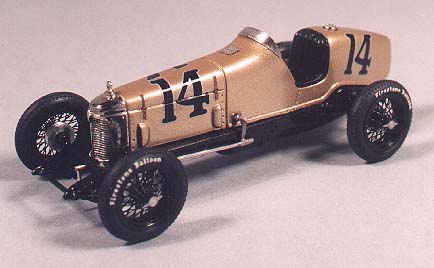 SMTS 1928 Miller Indy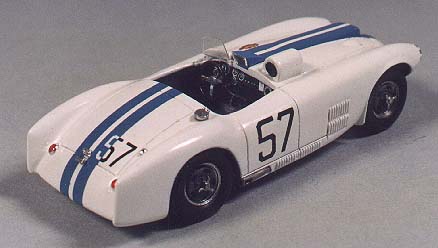 M.A. Scale Models 1953 Cunningham C4R - Sebring Winner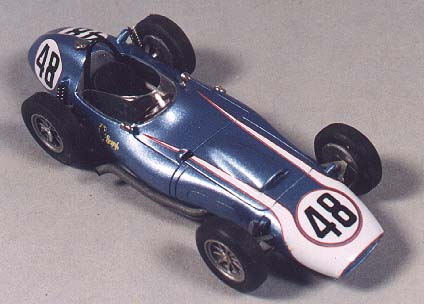 Jade 1960 Scarab F1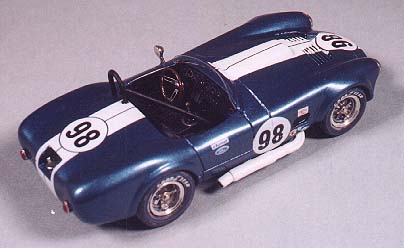 Marsh Models 1964 Cobra 390 "Fliptop"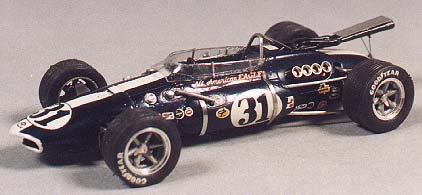 SMTS 1966 Eagle-Ford Indy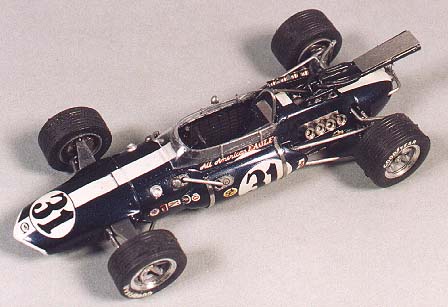 Top View of the Eagle-Ford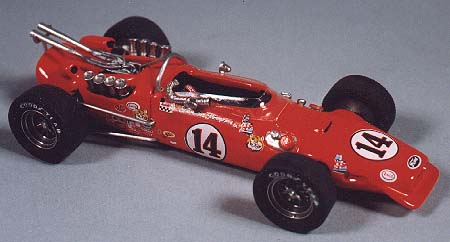 M.A. Scale Models 1967 Coyote-Ford Indy Winner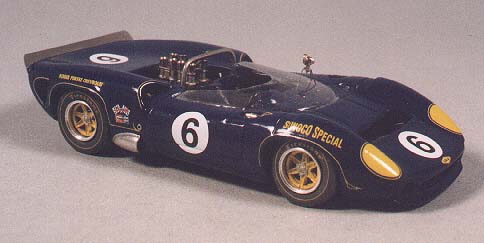 Marsh Models 1966 Sunoco Lola T70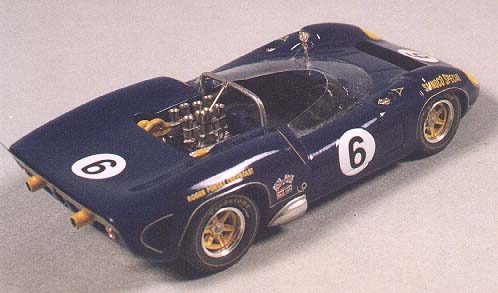 Sunoco Lola T70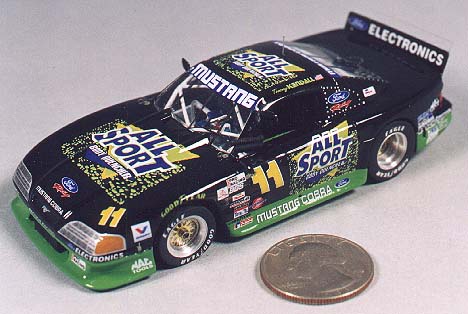 Pro-Line 1996 Mustang TransAm Championship Winner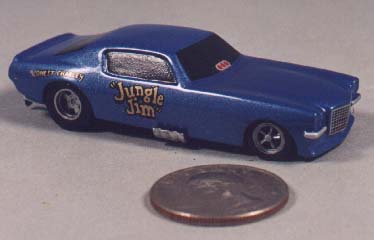 ProTech Hobbies 1/64 Camaro Funny Car
Want to see your models displayed here? Join GPMA and e-mail your scanned photos, or mail your photos to the mailing address on the Home Page.
Copyright © 1998 by Kevin J. Stewart. All Rights Reserved.

---
Last modified: June 28, 1998
Send me e-mail: gpma@home.com
Return to home: Archive Index