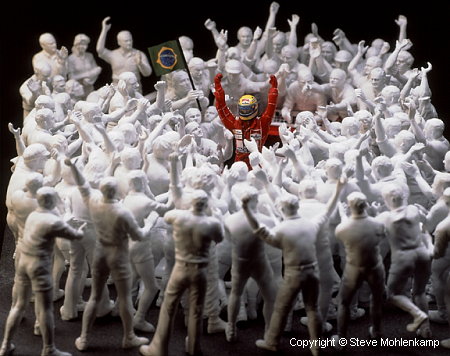 Reign Man Diorama by Steve Mohlenkamp
F1 Contest Winners

Last year we had our most successful contest ever, with over 48 models or dioramas entered in six distinct classes. Each model was deserving of praise, and the winners are standout examples of the best in our hobby. Many thanks to everyone who entered the contest. Here are the winners.
Steve Mohlenkamp's Reign Man is unique, and it was the winner in our Diorama class. It was great to see such creative work in the diorama class.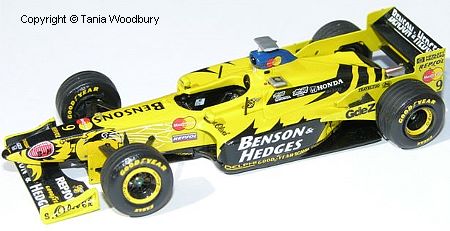 1/43 Jordan 196 by Tania Woodbury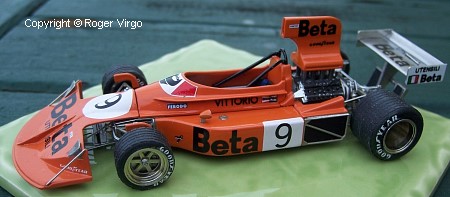 1/43 March 751 by Roger Virgo
In an epic "Aussie vs. Kiwi" battle from Down Under, Tania Woodbury (NZ) and Roger Virgo (AU) tied for first place in our 1/43 class, with their clean and convincing F1 models.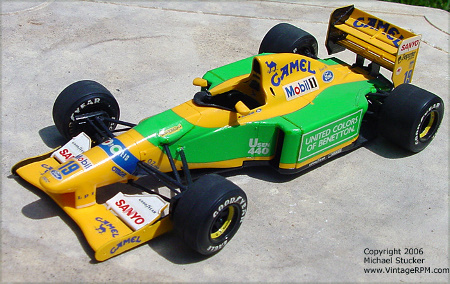 1/24 Benetton B192 by Michael Stucker

Long-time GPMA member and contributor Michael Stucker won the most votes for his 1/24 scale Benetton.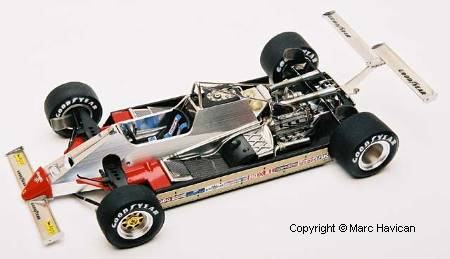 1/20 Ferrari 126C2 by Marc Havican
1/20 seems to be the most popular scale for F1 cars, and in this category Marc Havican's intricately detailed mostly metal Ferrari took the honors.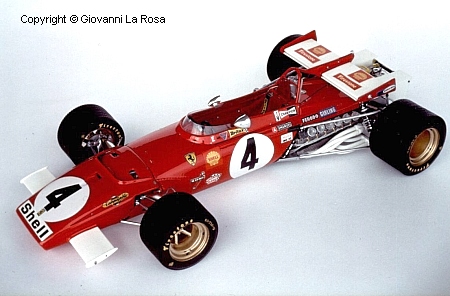 1/12 Ferrari 312B by Giovanni La Rosa
With a late entry in the already crowded 1/12 class, Giovanni La Rosa emerged as a serious contender, and then won with his heavily modified and detailed Tamiya Ferrari 312B. Even in these photos, it is difficult to distinguish this model from the real thing.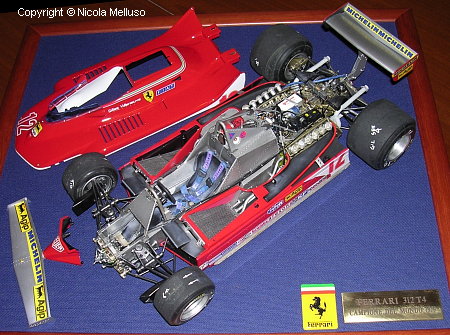 1/12 Ferrari 312T4 by Nicola Melluso
Then finally, there was the single car, single kit class for the Tamiya Ferrari 312T4. Apparently this kit is very popular, since four of you entered your best examples. This super-detailed and convincing version stood out with our voters.
Thanks again to everyone who participated in this contest, and congratulations to the class winners. Each class winner will receive a GPMA T-Shirt. Keep up the great work!